Ancient Art of Writing Therapy
Anyone who has ever entrusted a troubling secret to a journal, or mourned a broken heart with a poem, knows the feeling of relief that expressing painful emotions can bring. The
ancient art of writing therapy
can lead you to a brighter future.
Word Up Kids runs therapeutic writing groups in adolescent and adult recovery centers. People dealing with drug addiction, eating disorders, post traumatic stress syndrome, and mental health disorders use the craft of creative writing to find the buried treasure within: feelings, experiences, intuition, and dreams.
Our groups utilize creative journaling and voluntary reading aloud of one's writing to help clients use writing as a vehicle for self-exploration and expression. The exercises in this group are simple and enjoyable ways for clients of all ages and abilities to express feelings and thoughts, feel comfortable about writing, acquire the habits of self-observation and reflection, foster a positive self-image, exercise imagination, learn to communicate, strengthen attention span and concentration, enrich academic skills, and find strength and wisdom within.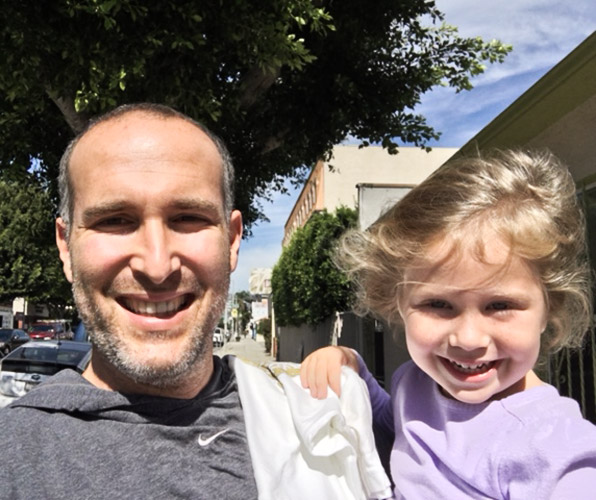 Craig Bergman, Founder of Word Up Kids
What Therapists Are Saying
Craig Bergman's writing workshops are phenomenal! In all of the years I have worked in addiction treatment, his group has one of the most powerful impacts I've seen with client breakthroughs and healing. Thank you for your ongoing work Craig!
– Darrin Kagele, MFTI, Addition Therapy Specialist, Journey Malibu
I just want to thank you for taking the time to lead your weekly writing therapy groups. I appreciate it and please know I welcome any and all treasures like this. Your work is so effective with our clients and to have you share it with them is such a blessing. Thank you!

As a Clinical Director of an Intensive Inpatient/Outpatient program, I have been impressed by Craig's impact within our community. It is common for our clients to request him specifically for group sessions. Clients are often heard laughing during group, as well as sharing and discussing afterwards. They are challenged with the appropriate level of compassion and guidance. Each session has a different theme and tool that assists our clients in their own self discovery and evolution. Many of Craig's themes have ignited deeper process in our clients' therapy.

Craig's encouragement has given birth to emotional growth for myself and every student he mentors, allowing us to feel safe sharing our deepest darkest stories. His dedication to teaching shows even the most troubled and distraught souls that we too have a voice.
The creative writing group is fun and beneficial. It helps to remind me that I am not just a drug addict, but also an imaginative, artistic person with a passion for writing.
Sometimes therapy groups are overwhelming because you're always processing your negativity. Having a group that lets you express how you feel, what you think, and what is going on in your day to day – in an artistic way – is very helpful and has been fun.
These writing classes are as therapeutic as any cognitive behavioral session.
It felt great to have a cathartic experience through the use of pen and paper.

Read an Excerpt from Our Latest Book
Wave
By Benny Halfon
A wave comes and breaks on the rock.
It isn't a very special wave
but it is my wave.
I followed it since the moment it was created,
I saw it growing up and rising,
I watched it mature,
I noticed it's hair becoming white,
I saw it bending down and I could see the inevitable – breaking on the rock.
It didn't break because it was tired,
It didn't surrender to the rock,
it sacrificed itself knowing clearly that in the end,
when enough waves like itself will come,
the rock would be the one that will surrender.
This rock that seems to be so strong, unwavering, solid,
so unmovable that it succeeded
to convince a few plants to make it their place to grow,
their home forever, on which he promises stability.
A few green leaves,
a few flowers, yellow, purple, white, red blending together
creating the feeling of "nothing will move me from here"…
And yet, here is another wave that is developing,
maturing and sweeping with him more and more water,
promising to persevere, promising that this time,
the rock will surrender and promising that even if not,
he will give everything he's got.
EMAIL: craig@wordupkids.com
PHONE: (310) 456-4770
MAIL: 169 N. Clark Drive Suite D, Beverly Hills, CA 90211